Novels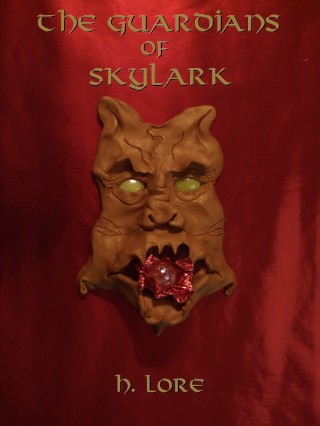 The Guardians of Skylark is now available as an illustrated novelette of 48 pages. The Skylark Directory is also available as a companion guide to the series.
A young boy is missing and Wynna Stewart must work together with her best friend, Mary Alice McCarthy, and the new boy in the neighborhood, Carl Edmund, to find him. When the neighborhood association fails to prevent a real estate developer from drastically changing Skylark, their beloved neighborhood, with an ill-conceived commercial venture, Wynna and her grandmother, Althea, work together to keep the peace.
Wynna's mother has inherited her father's dispensing machine business along with plans for his most amazing machine, an enormous red candy dispenser embellished with shining metal gargoyle faces. Check out the gargoyle stickers download so you can embellish your own creations!
Mary Alice's mother is a clothing designer who owns her own boutique in the nearby city of Aberdale. Mary Alice always designs her own clothing. She's known around school as the girl who only wears black. Find out the reason when you read the novel! Help Mary Alice design her wardrobe. Just print the paper doll and clothing page along with the fabric design squares. Cut the fabric squares to fit the clothing item templates that come with the doll. Try making a coverlet for her from the dragon fabric square. Use the flowers as toss pillows or small rugs.
License
These works are licensed under a Creative Commons License.
Format
Novels are provided in Adobe Acrobat format.