Tips
What is Adobe Acrobat?
Adobe Acrobat is software for publishing books and documents with high fidelity on the web. The Acrobat Reader is a free program that you can install to view Acrobat files. The books on this site are published in Acrobat format, so you'll need the reader to view them.
How do I get the Acrobat Reader?
Visit adobe.com at http://www.adobe.com/products/acrobat/readstep2.html to get the free Adobe Acrobat Reader software. (Kids: Ask your parents before installing it on your PC!)
How do I use Acrobat Reader to read the books?
If Acrobat Reader is installed, it will automatically launch when you click the links to the books on the site. If that doesn't work, you can right-click the links and select "Save Link As…" to save the Acrobat file to your hard disk. Double-click the saved file and see if it launches Acrobat Reader.
How can I print the books using Acrobat Reader?
Acrobat Reader can easily print all the books. To print the picture books and save paper, you might want to print multiple pages per sheet of paper. To do this, select "Multiple Pages per Sheet" on the print dialog and set "Page Order" to horizontal. This produces a layout that you can cut, fold, and bind together. While experimenting with Acrobat Reader, you might want to print just the first 2 sheets worth of paper to make sure you got it right.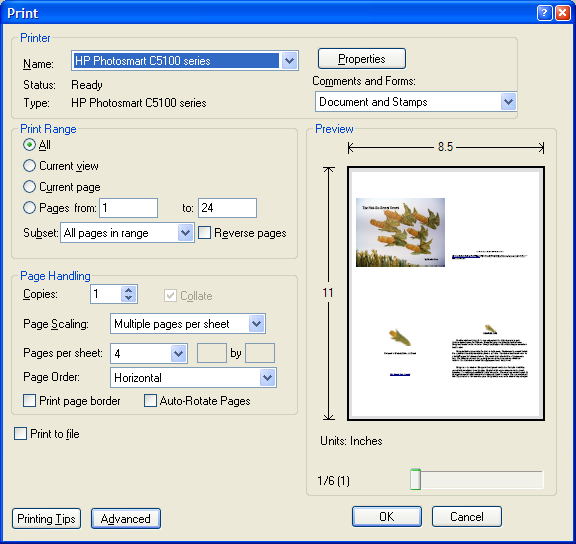 What if I need more help with Acrobat?
Please visit Adobe for more information.